Hello Thinking Digital Attendees!
The codeword is:
JAMIEISBACK
(If you aren't lucky enough to find me first, you can also use this code for a discount over the next couple of days!)
- Invaluable for -
Entrepreneurs, Innovative Teams, Small and Medium Businesses
Mentors, Accelerators, and Incubators
Kick Cards can be used by entrepreneurs and teams for idea sessions and to sharpen thinking, and also as a facilitation and mentoring tool.
I've tried, tested, iterated and improved them over years of conversations with teams and business owners - to discover what should be discussed but often isn't.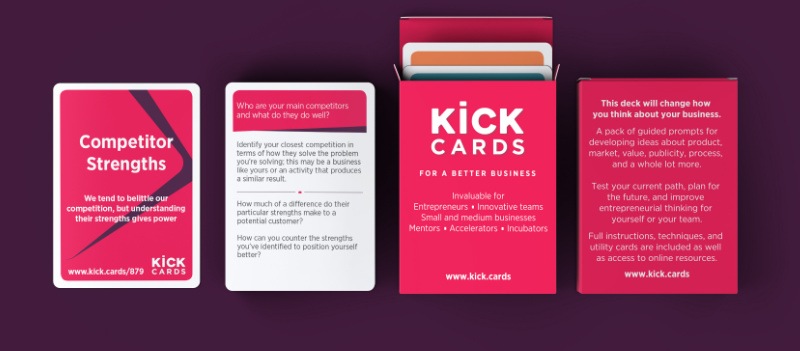 For a free Kick Card in your email inbox every week